Video playback not loaded, error or not found? Please use ALT SERVERS, thanks!
You can use P2P SERVER to Download the movies! (How to download: Just Click on Download Icon, Enjoy)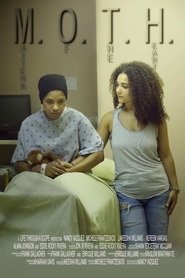 Moth
Matters of the heart… when all hope is gone, how do we deal with the injustice . Inline image M.O.T.H. is an acronym for Matters of The Heart!!!! M.O.T.H. is a Full Feature, psychological thriller about a woman named Linda Blake who grew up exclusively in the foster care system. After a horrific childhood, Linda systematically tracks down everyone who ever hurt her and makes them pay dearly. Despite extreme adversity and trauma, MOTH shows us that it is never too late to heal. For Linda, while it is too late to fix the broken cycles of destruction from the people entrusted to care for her, it is not too late to learn to love and start anew!
Duration: 0
Quality: HD
Release: 2021