When the player is loading try press Forward 10 Seconds button to fix it, thanks.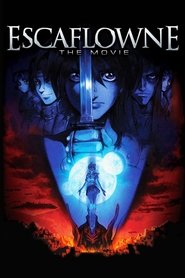 Escaflowne: The Movie
Gaea is a mythical realm ruled by sword and sorcery and immersed in blood and violence. Thrust into a conflict she doesn't quite understand, Hitomi Kanzaki helps aid the young Prince Van as they embark upon a journey to fight the Black Dragon Clan. The battle over a legendary suit of dragon armor, Escaflowne, has begun.
Views: 49
Genre: Adventure, Drama, Fantasy
Director: Kazuki Akane, Yoshiyuki Takei
Actors: Hisako Kyoda, Ikue Otani, Kappei Yamaguchi, Kōji Tsujitani, Maaya Sakamoto, Mayumi Iizuka, Minami Takayama, Nobuyuki Hiyama, Shin-ichiro Miki, Tomokazu Seki
Country: Japan
Duration: 98
Quality: HD
Release: 2000