Supernatural Season 9 Episode 23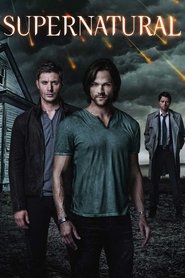 Supernatural Season 9 Episode 23
After attacking Gadreel, Dean leaves with Crowley to track down Metatron and kill him. Meanwhile, Gadreel takes Castiel into Heaven to try and break Metatron's connection to the angel tablet, stripping him of his powers.
Views: 454
Serie: Supernatural
Director: Thomas J. Wright
Guest Star: Curtis Armstrong, Danielle Kremeniuk, Elishia Perosa, Erica Carroll, Garrett Black, Jordyn Ashley Olson, Julian LeBlanc, Kate Crutchlow, Mark Sheppard, Michelle Ferguson, Shayn Solberg, Tahmoh Penikett
Episode Title: Do You Believe in Miracles?
Air Date: 2014-05-20
Year: 2014