When the player is loading try press Forward 10 Seconds button to fix it, thanks.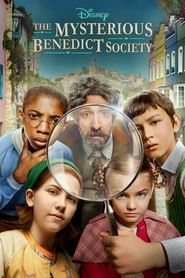 The Mysterious Benedict Society
Four gifted orphans are recruited by an eccentric benefactor to go on a secret mission. Placed undercover at a boarding school known as The Institute, they must foil a nefarious plot with global ramifications, while creating a new sort of family along the way.
Views: 360
Director: Darren Swimmer, Todd Slavkin
Actors: Emmy DeOliveira, Gia Sandhu, Kristen Schaal, Maameyaa Boafo, Marta Timofeeva, Mystic Inscho, Ryan Hurst, Seth Carr, Tony Hale
Studio: 20th Television, FanFare Productions, Sonar Entertainment